A few of my favorite Boston-based bands (or formerly Boston-based bands) include Walter Sickert and The Army of Broken Toys, Jaggery, The Fatal Flaw and Amanda Palmer, but there are way too many great artists here to give them proper due. Visit Musings from Boston for many profiles and reviews of amazing bands, including many local ones.
My Original Faves (posted here back in 1999)
Cul de Sac - Psychedelic, electronic, mid-70's German-progressive, folky, Middle Eastern space music. Recordings include ECIM (Northeastern Records), China Gate (Thirsty Ear), The Epiphany of Glenn Jones, w/John Fahey (Thirsty Ear, 1997), I Don't Want To Go To Bed (Thirsty Ear, 1997), Crashes to Light, Minutes to Its Fall (Thirsty Ear, 1999), Immortality Lessons (Strange Attractors, 2002), Death of the Sun (Strange Attractors, 2003), the soundtrack for The Strangler's Wife (Strange Attractors, 2003) and Abhayamudra (2004), a live album with Damo Suzuki. I'm not sure what they're doing now, though Glenn Jones has been releasing solo albums steadily every few years since then, such as Fleeting (Thrill Jockey, 2016).
Reeves Gabrels - The Guitar Monster. Reeves has been in such legendary Boston bands as The Dark, Too Happy, Bentmen, Modern Farmer and the sorely missed The Atom Said. And some great non-local bands, like Tin Machine. Oh yeah, he played with David Bowie for a while. He put out a CD with David Tronzo called "Night In Amnesia" (Upstart, 1995), and a few solo recordings — "The Sacred Squall of Now" (Upstart, 1995) and "Ulysses (Della Notte)" (E-Magine Records, 2000). He's now based in Nashville, has his own trio, Reeves Gabrels and His Imaginary Friends, and is lead guitarist for this little-known band called The Cure.
The Moors - The Moors were Sharynne MacLeod NicMhacha (vocals and assorted wind and percussive instruments) and Scott Dakota (guitar). Sharynne has Irish and Scottish heritage, and is a devoted researcher and teacher of ancient lore, myths and traditions, and the Gaelic language (in which she sang many of their original and traditional songs). Scott (who has Native American ancestry) studies (among other things) Shamanism and sound healing principles. These are influences they brought to their ethereal, deeply emotional music.
Morphine - Bluesy, jazzy, wickedly soulful, they went on to major international success with their recordings on Rykodisc and Dreamworks. Through it all, they remained faithful to their hometown fans, playing at the Central Square World's Fair, as well as yearly 2-night stands at the Middle East Cafe. Sadly, on July 3, 1999, singer/bassist/poet Mark Sandman passed to the other side — a terrible shock to the Boston music community. Many people have shared their memories of Mark, and there was a beautiful memorial concert in the street outside the Middle East. My fondest memory is seeing Morphine — for the first time — at the tiny, seedy Causeway. Vapors of Morphine, with original members Dana Colley and Jerome Deupree, keeps the legacy of Morphine alive. They're joined by blues guitarist Jeremy Lyons. Original Morphine drummer sometimes sits in as a special guest, as does an auxiliary drummer, Jeff Allison.
In 2015 and 2016, we lost a few important clubs, namely T.T. the Bear's, Church and Johnny D's. However, there are still some great venues around to see bands at various stages of their careers. Here's a small selection. You'll find a larger listing on Musings from Boston.
Considering how many bands there are in the Boston area, there really aren't enough places for people to play, and most are strictly rock clubs, with a narrow definition of what type of music they'll present. Having said that, below are some the notable small to mid-sized clubs.
The Middle East Cafe - 472/480 Mass. Ave. (Central Square), Cambridge, MA (617) 864-EAST. I kinda lost touch with The Middle East over the years. They seem to have five separate "rooms" for music now - Upstairs, Downstairs, Sonia, Zuzu and Corner (previously the Bakery). They also have great Middle Eastern food. See the Middle East listing in Restaurants.
The Burren - A nice, cozy club — a great place to hear Celtic music. They have both smaller ensembles playing informally in the front room, plus larger shows in the back room. They also serve Irish food, including weekend Irish brunches. Best Place To Kick Back With A Guinness. 247 Elm Street (Davis Square), Somerville, MA (617) 776-6896.
Club Passim - On the site of the legendary Club 47, Passim is reknowned for its dedication to folk music of all kinds. It's a small, cozy, intimate venue with a coffeehouse feel. Note: No alcohol served! (but they do have food and non-alcoholic drinks). 47 Palmer St. (Harvard Square), Cambridge, MA (617) 492-7679.
Paradise Rock Club - One of the most important clubs, now at 933 capacity since they did their "renovations" years ago. Also one of the clubs with the best sound. 967 Commonwealth Avenue, Boston. (617) 562-8800.
The Royale - A nightclub (disco) and a pretty decent concert venue, with 775 capacity. 279 Tremont Street, Boston. (617) 338-7699.
The Sinclair - A nice intimate club right in Harvard Square that has a pretty impressive mostly indie rock line-up. 525 capacity. 55 Church Street (Harvard Square), Cambridge. (617)-547-5200.
Brighton Music Hall - A cool small club where a lot of bands start out. You can also occasionally see some well-known people here with side projects, etc. 476 capacity. 158 Brighton Avenue, Allston.
Cafe 939 - This extremely nice, intimate venue is actually a coffeehouse, with no liquor sold, but you can drink in the bar next door before the show. They have a very eclectic roster of bands and musicians. The venue is owned by Berklee School of Music, which means it has a truly superb sound system. They also, of course, highlight Berklee students' projects. 200 capacity. 939 Boylston Street, Boston. (617) 747-6040.
And though it's not a club, the retro Somerville Theatre is a wonderful place to see a band. 55 Davis Square, Somerville. (617) 625-5700.
For a complete list of clubs, see Musings from Boston's Boston Music Resources, which also includes booking contacts for musicians.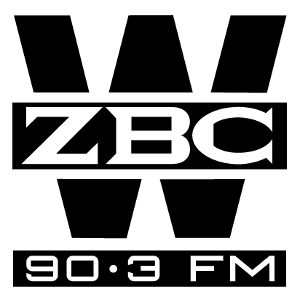 Due to the large number of colleges in the area, there is a vibrant college radio community. Most station organize their music formatting into 'blocks' of different styles; WMFO (Tufts University) is the only station that is truly freeform (which means you could theoretically be listening to country one minute, hardcore the next. Perhaps the best of the bunch is WZBC, broadcast from Boston College. They have a strong commitment to the local bands around town, and regularly promote their shows.Support College Radio!
WZBC-FM - (90.3 FM) Boston College, Chestnut Hill, MA. Studio line: (617) 552-4686. Home of the "Expanding Awareness/Lucid Sounds Programme", which broadcasts every Saturday from 7:00 a.m. - 11:00 a.m. During the week, they play indie rock in the daytime. They also broadcast "Democracy Now," an excellent news programme from the Pacifica organization. This airs at 12:00 noon daily. In the evening, they have an hour of specialty programming such as jazz and ska, which is followed by NCP (No Commercial Potential) through the night. NCP can be just about anything, depending upon the dj, from space music and electronics to hip-hop and rap. On the weekends, there's Expanding Awareness/Lucid Sounds (New Age & interviews), Sounds of Dissent, Sunday Morning Country, and other specialty shows. Check out their site!. All shows stream live, and every program is archived for two weeks at ZBC Online.
WMBR-FM - (88.1 FM) MIT, Cambridge, MA. Studio line: (617) 253-8810. College rock during the week (beginning with "The Early Riser's Club" and "Breakfast of Champions"), with specialty programming in the evening and on weekends. They have a 60's show called "Lost & Found," from 12-2pm, presenting a variety of music from the 60's and 70's.
WMFO-FM - (95.1 FM) Tufts University, Medford, MA. Studio line: (617) 627-3800. WMFO has freeform programming, possibly the only station in town which does so. Which means, you can expect just about anything.
WERS-FM - (88.9 FM) Emerson College, Boston, MA. Studio line: (617) 482-8890. I see their programming has changed over the years. Still block programming and specialty shows on the weekends (soul/R&B, Yiddish and klezmer, broadway show tunes and a cappella), but weekdays are now mostly new music, deep tracks, modern rock and a little reggae, blues and soul. Their complete programming schedule is available.
WHRB-FM - (95.3 FM) Harvard University, Cambridge, MA. Studio line: (617) 495-9472. Block programming that begins in the early morning with The Jazz Spectrum, Afternoon Concert and Evening Concert (classical), with The Record Hospital at night, playing rock. There is also The Darker Side and a blues show. One long-running show is the Saturday morning "Hillbilly At Harvard", hosted by Cousin Lynn (Lynn Joiner, President of the highly esteemed local label Northeastern Records). WHRB also has their infamous "Orgies", when they have long features on specific musicians.
WBRS-FM - (100.1 FM) Brandeis University, Waltham, MA. Studio line: (781) 736-5277. Block programming. See their schedule.
WUMB-FM - (91.9 FM) University of Massachusetts, Boston, MA. Studio line: (800) 573-2100 (Toll Free in New England) or (617) 287-6919. The country's foremost radio station for blues, roots, folk, singer-songwriter and acoustic music,. The station also airs World Cafe and the WUMB Music Mix at night, with traditional folk, reggae, celtic and world music on the weekends. They also have live studio performances, as well as public affairs and news programs.
The music business continues to undergo immense change. The record companies I once featured here — GM Recordings, Northeastern Records, Rounder Records and Rykodisc — are either gone completely, have moved shop or were purchased by a major. Two of them I worked for in the 1990s (GM and Northeastern) and two others I greatly admired (Rounder, Ryko), so I'll give them a little love here. Rykodisc was purchased by Warner Music Group back in 2006, and Rounder is now based in Nashville, Tennessee. For a list of current record labels located in the Boston area (hopefully; I suspect some may no longer be active), see Musings from Boston's Boston Music Resources - labels.
GM Recordings - Newton, MA (617) 332-6398. Classical and Jazz label founded in 1981 by composer, conductor, musician and educator Gunther Schuller. Some of the artists on the label include Gunther himself, his sons George and Ed (who are jazz musicians and members of the band Orange Then Blue), classical pianist Russell Sherman, The New York New Music Ensemble, Marimolin, and local jazz pianist Tim Ray.
Northeastern Records - Framingham, MA. Small but ambitious label run by Lynn Joiner (who also hosts a weekly country radio programme, Hillbilly At Harvard). Originally an all-classical label and previously owned by Northeastern University, when Lynn took it over they put out a cornucopia of great music, including albums from country favorites John Lincoln Wright and Barry & Holly Tashian, world music groups Andanzas and Shirim, classical artists Virginia Eskin and The Boston Chamber Music Society — and one of my personal favorites, the not easily defined Cul de Sac. No longer in existence, but I'm leaving this up since I used to work there and have very fond memories.
Rounder Records - Now based in Nashville, this large indie label specializes in country, bluegrass, folk and 'rootsy' music. They moved quickly into the big leagues with their hugely successful Alison Krauss record (Now That I've Found You: A Collection - 1995, which was RIAA certified Double Platinum), but remain indie to this day. At least, as far as I know.
Rykodisc - They began in a small office on Pickering Wharf in Salem, Mass., and their early exploits included re-releasing David Bowie and Frank Zappa catalogs, as well as recordings by 3 Mustaphas 3, the Residents, Big Star, Hamza El Din, Bernie Kraus, and The Atmosphere Collection. Sadly, the label is now owned by Warner Music Group. That is, except for the Frank Zappa catalog, since he had a serious falling out years ago with WMG. His family bought back the rights and his stuff is now distribution by Universal.

It's a challenge to keep up with the rapidly changing used record store scene, but we'll do our best.
Boston has always been a great place for record stores. Though we've lost some good ones (does anyone remember Disc Diggers? how about Record Hog?), vinyl is seeing a resurgence and there are still some good used record stores in town. There are a few which specialize in certain genres; others have a wide variety of just about everything. Most of the following are known for their used recordings; a few are specialty shops catering to specific tastes. The only larger chain that is still alive and kicking is Newbury Comics.
Armageddon Shop - Specializes in hardcore/punk, metal and industrial music. They also carry cassettes. 12 Eliot St. #B, Cambridge. (617) 492-1235. Hours: Mon-Sat 12-8pm; Sun 12-6pm.
Cheapo Records (all styles) 538 Massachusetts Ave. (Central Square), Cambridge, MA (617) 354-4455. They specialize in used records and cutouts, oldies, and special orders. Hours: Mon-Wed 11am-7pm; Thurs-Fri 11am-8pm; Sat 11am-7pm; Sun 11am-5pm.
Deep Thoughts (vinyl records and more) Two stores. Jamaica Plain: 138-B South Street, Jamaica Plain (617) 522-3587. Cambridge: 89-A Norfolk Street (Central Square), Cambridge, MA (617) 661-0708. Vinyl records and more. Hours: Mon-Sun 12pm-8pm.
In Your Ear (all styles) Boston: 957 Commonwealth Ave. (downstairs), Boston, MA (617) 787-9755. Half a block down from the Paradise Rock Club. Cambridge: 72 Mt. Auburn Street, Cambridge (in the basement of a Harvard University fraternity). (617) 491-5035. They also have a Warren, Rhode Island store. Specializes in experimental music, indie labels and local 45s. Both used and new recordings. They also carry music related magazines (including more obscure underground ones). They also have online auctions. Call for hours.
Newbury Comics (all styles) 36 JFK St. (The Garage, Harvard Square), Cambridge, MA (617) 491-0337; 100 CambridgeSide Place (CambridgeSide Galleria), Cambridge, MA (617) 577-1297; 332 Newbury St., Boston, MA (617) 236-4930; 1 North Market Building (Faneuil Hall), Boston, MA (617) 248-9992. New recordings only (mostly CDs). A good place for alternative and indie bands; rock, pop, independent and import CDs. They also sell comic books, t-shirts, posters, music magazines and lava lamps. Open 7 days a week; hours vary between locations.
Nuggets (all styles) 486 Commonwealth Ave., Boston, MA (617) 536-0679. Used recordings only; CDs, LPs and cassettes. Thousands of hard to find recordings. Video rentals featuring a huge selection of cult films. Hours: Tues-Sat 11:30am-7pm; Sun 12-5pm; closed Mondays (except for Red Sox games).
Planet Records (all styles) 144 Mt. Auburn St. (Harvard Square), Cambridge, MA (617) 492-0693. Hours: Mon-Thurs 11am-8pm; Fri-Sat 10am-9pm; Sun 12-7pm.
Stereo Jack's (all styles) 1686 Massachusetts Ave (between Harvard and Porter Square), Cambridge, MA (617) 497-9447. Used and new recordings; CDs and LPs. Specializes in jazz LPs.