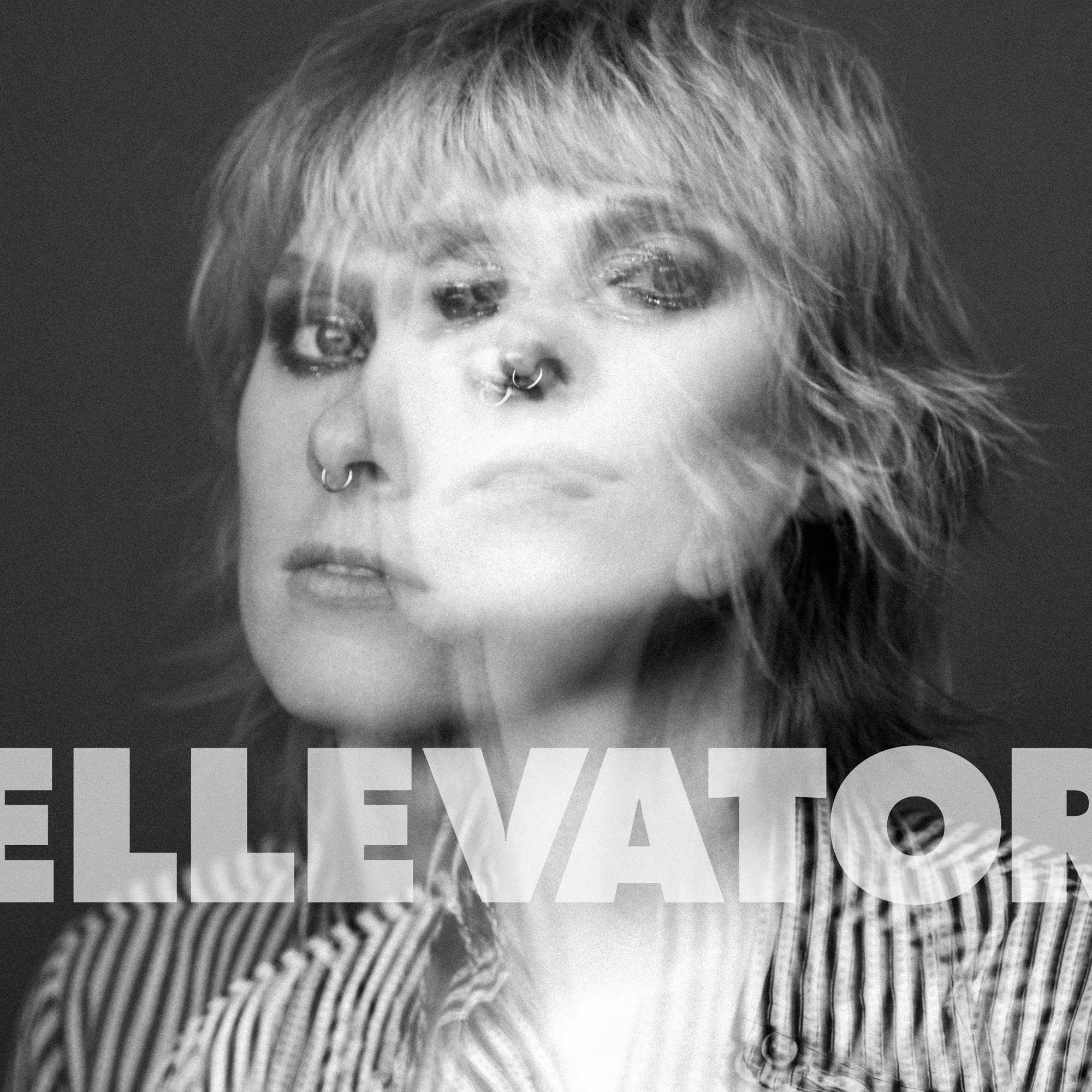 A dream will often present itself as a metaphor for something the dreamer is dealing with (or failing to deal with) in their waking life. For the band's new song, "Hounds," frontwoman Nabi Sue Bersche of Ontario-based Ellevator was inspired by a recurring dream in which she's chased by wolves or wild dogs. They bite at her heels and keep her from being able to stop and ask for help. She hears their whistles in her head, and they drown out the voices of others who need assistance. She has had this dream since she was a child, and it's all-consuming. This isn't just a personal fear — it seems to be a strong indictment of our current social condition.
"Hounds" is an acknowledgement that we need each other to survive. There's safety in numbers. We've seen how 'every man for himself' turns out, and we need to do better. – Nabi Sue Bersche, Ellevator
Ellevator releases their self-titled EP on April 20 (Arts & Crafts). It was recorded in Hamilton with Michael Keire (Arkells, The Dirty Nil, Wildlife). They're currently on tour to support the new music. This has included dates with Our Lady Peace and Matthew Good, and from April 12-26, they'll be supporting BANNERS. They're also headlining in NYC at Pianos.
Listen to and purchase "Hounds"
Ellevator Tour Dates
4/12 Toronto, Ontario – Phoenix
4/13 London, Ontario – Rum Runners
4/14 Ottawa, Ontario – The 27 Club
4/17 Albany, NY – The Hollow
4/18 New York, NY – Pianos
4/19 Vienna, VA – Jammin Java
4/20 Boston, MA – Cafe 939
4/21 Montreal, Quebec – Theatre Fairmount
4/22 Quebec City, Quebec – Palais Montcalm
4/24 Waterloo, Ontario – Maxwell's
4/26 Hamilton, Ontario – Club Absinthe
5/11 Toronto, ONtario – CMW (Lee's Palace)
6/3 Toronto, Ontario – Field Trip
6/22 Ottawa, Ontario – Ottawa Dragon Boat Festival
6/23 Hamilton, Ontario – Tim Hortons Field
8/19 Elora, Ontario – River Fest Elora
web | facebook | twitter | instagram | soundcloud | youtube | spotify | arts & crafts
share this: