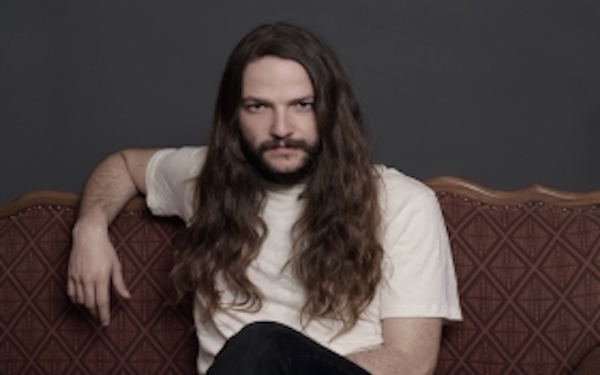 If this year has a "global theme," then it most certainly has to be the issue of immigration. Nearly every day we hear of the struggles that so many people face when trying to flee war-torn regions or hopeless economic conditions for a better life for themselves and their families. The world's artists who speak out against injustices and celebrate our planet's diversity are providing an essential public service, especially in our troubling times of rising xenophobia and nationalism.
Nano Stern is one such artist who uses music to celebrate diversity and denounce intolerance. An internationally recognized Chilean human rights activist, poet and folk rock artist, Stern recently released "Festejo de Color" ("Festival of Color"), from his recent album Mil 500 Vueltas. In this beautiful and timely song, he addresses the subject of migration and speaks of the mixing of different cultures in a far more positive light than current news stories.
(see an English translation of the Spanish lyrics, courtesy of Google Translate)
The song was written as a tribute to his grandparents, who had to flee Eastern Europe during World War II. What began as a personal story became a recognition for the journey of all migrants, as they overcame challenges and celebrated their new lives in their adopted homes. Issues of intolerance and nationalism are pushed away in favor of the colorful mixing of races, cultures and ethnicities. Fastejo is both the Spanish word for "festival" and an Afro-Peruvian music and dance that the song is based on. In the song, you'll also hear traditional rhythms from Eastern Europe and the Balkans.
In writing "Festejo de Color," Stern used décima, which is improvised poetry from Spain and Portugal that dates back to the 17th century. This form of poetry was first introduced by Chilean singer/songwriter Violeta Parra, but Stern is one of very few artists who are using this ancient form. On the album version, he's joined by Peruvian Festejo legend Susana Baca and celebrated Argentine and Columbian musicians Pedro Aznar and Marta Gomez. These three musical guests represent the most common origins for immigrants moving to Chile, so this song really "walks the talk" of bringing disparate cultures together to form a single voice.
In this KKUP interview, Stern discusses the personal meaning behind the song.
As the grandson of Jewish refugees who fled persecution to resettle in Chile, Stern's upbringing is rooted in his own family's musicial traditions and activism as well as the highly influential Nueva Canción movement, which was spearheaded by Chilean musical activists as a protest to Pinochet's dictatorship. Those who suffered at the hands of this oppressive regime still inspires Stern's artistic vision. At 15, he joined Chilean underground band Mattoral, which added the South American rock and punk tradition to the mix that included jazz and classical elements along with folk traditions. This results in a powerful stew of indigenous Chilean, European and African musical languages.
Stern's many admirers includes Joan Baez, who said "[Nano] may be the best young Chilean songwriter of his generation. With his lyrics, melodies, message, delivery, humor and heart, he gets my vote." And in fact, he was the only Latin artist to be invited to perform with her at the Beacon Theater in New York City for her 75th birthday celebration, which was aired nationally last year.
"In the measure that I'm able to vibrate strongly, other people will resonate. If that frequency is intense, other things around it will vibrate together with it. Music in the end is that. We can put aside words, and genre, and tradition. In the end, it is all about a movement of air that makes our bodies move. It's the most mysterious thing." – Nano Stern
web | facebook | twitter | instagram | soundcloud | youtube
share this: