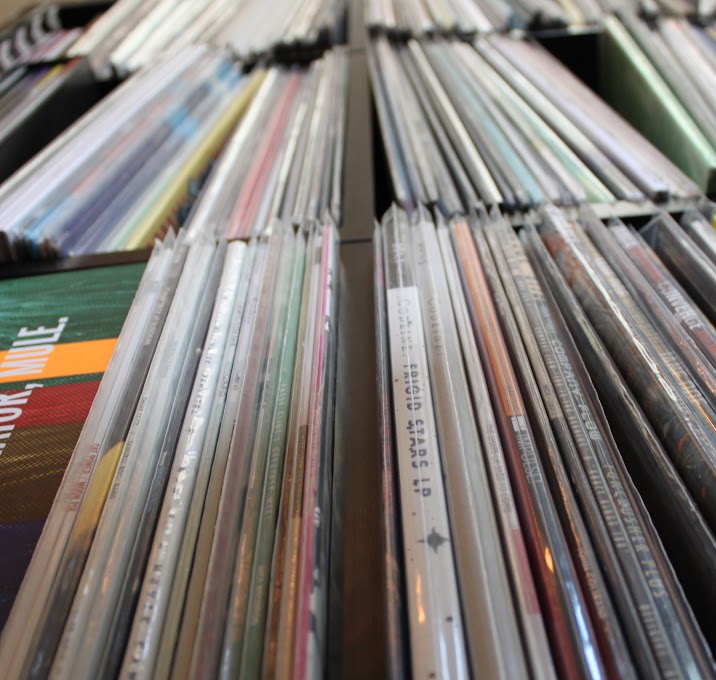 It may seem as though there are too many disturbing things going on in this world right now and too much to be concerned with to be talking about an online resource for music recordings, but don't tell that to a record collector! These are passionate folks, dedicated to their pursuit of that one extremely rare record to complete an artist collection, or to finding previously unknown recordings from some obscure genre — Northern Soul, for example. If you spend a lot of time on eBay or in the last remaining record stores searching for elusive vinyl, or if you've been Googling your heart out to learn more about the records currently in your own collection, or if you wistfully remember Goldmine Magazine from back in its heyday, you need to know about Discogs.
Discogs, a crowd-sourced online music information repository is "on a mission to build the biggest and most comprehensive music database and marketplace." This enormous site acts as an encyclopedia for vinyl, with a tremendous amount of information about recordings in a mind-numbing number of different formats. It's also something more — an extensive marketplace where users can buy or sell music in various formats. As a music marketplace, Discogs far surpasses eBay in terms of detailed information about the recordings being offered, and in connecting dealers and private sellers with a deeply engaged and highly motivated audience.
Here's a good overview of what you can expect at Discogs, from Vinyl Eyezz:
For those too busy listening to their sweet vinyl to take the time to watch that video, here's the scoop.
What kind of information can I find on Discogs? In addition to the title and record label, there are details about available formats, country of origin, release year, genre, style, tracklist, additional notes and even reviews.
What can I do with Discogs? You can track down rare records that you won't find elsewhere, and look up information about the albums you already own. You can buy great vinyl (and many other formats) for your collection, or sell your recordings online to a knowledgable and appreciative audience.
What formats of music will I find on Discogs? Every format you can think of, and many you've probably never heard of before — vinyl, CD, cassettes, CDrs, DVDs, Box Sets, shellac, flexi-disc, VHS, SACD, Blu-ray, 8-Track, Laserdisk, DVDr, hybrid, lathe cut, file, acetate, CDV, memory stick, Blu-Ray-R, Edison Disc, Minidisc, Reel-to-Reel, Floppy disk, DCC, 4-Track cartridge, HD DVD, UMD, Betamax, Pathe Disc, Microcassette, DAT, PlayTape, U-matic, SelectaVision, VHD, cylinder, Betacam SP, Video2000, Video8…
Why should I create a free Discogs account on their website? With a Discogs account, you can create a listing of all the records you own and look up information, current value and availability. You can also create a wish list for all the records you want. You can track all your Discogs purchases, plus you will have access to the Discogs forums to get your questions answered by expert musicologists and collectors.
It would be really cool to have an easy-to-use Discog app. for my smartphone. Do they have that? Yup, there is a Discog app. for iPhone or Android. Download it now.
If you haven't realized it by now, Discogs is the perfect place to learn about music and get the most from your vinyl collection!
web | facebook | twitter | instagram | youtube (community profiles and "how to" videos)
share this: