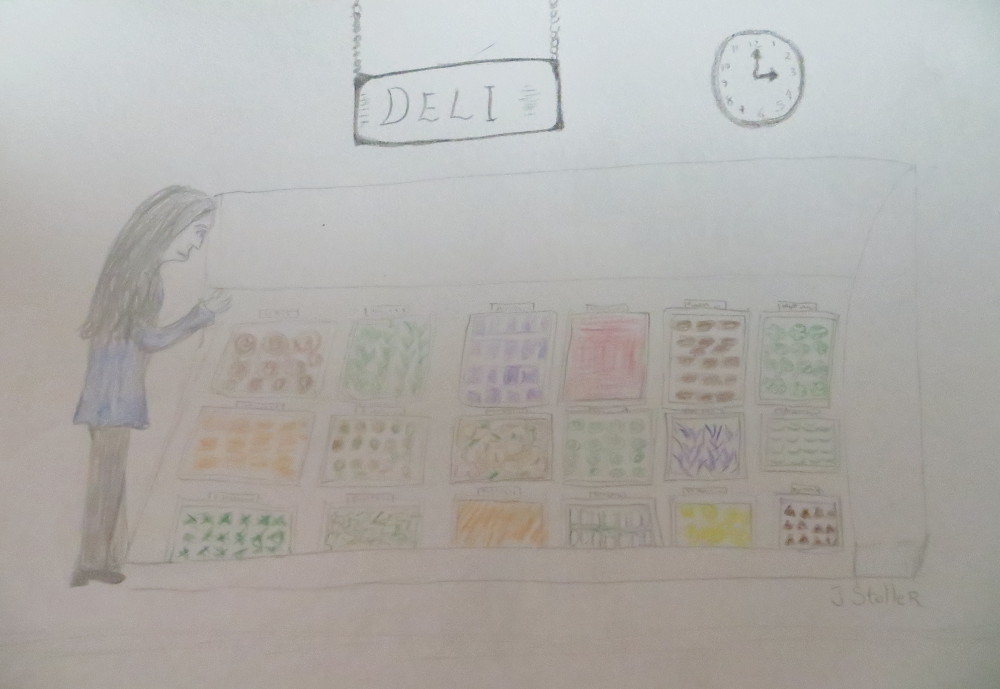 I was in one of the Cambridge, Massachusetts squares (Harvard, Central, Porter or Davis), alone and looking for a place to eat. I wanted something delicious and healthy, and I guess I was hesitating and indecisive, because most places were fast food or something else I wasn't entirely sure about.
I may have asked someone for a recommendation, because suddenly I found myself going into this small Italian deli and market. This wasn't the usual Italian place with pizza, pasta and calzones. There was a counter with many delicacies in a case — various kinds of vegetable mixtures, filled pastries and such. It was like Italian countryside food or something like that. It seemed great, but I had no idea what to get.
There was an older woman at the counter, and she was telling me that several things had different vegetables in them (I told her I didn't want anything with meat). I remember she said "spinach" in addition to many other vegetables. I told her to "surprise me" and select some items. I did tell her it was just for me, and I didn't need "$100 worth of food."
I was a little concerned that I would end up with way too much and it would be very expensive. I had no idea what anything cost. But then after I said that, I decided to just trust her, and I watched as she started selecting certain items, putting them in various containers.
I woke up feeling rather strange, and in a "different place." It was unusual, but very good, I think. Something different. There was a feeling of excitement and adventure, in trying something new.
share this: