Well, I guess this isn't going to be a weekly feature, but here's some Boston-area bands playing this week anyway.
You can see The Secret Sea at Great Scott on Wednesday. Also on Wednesday, Supa Dupa! plays T.T. The Bear's. On Thursday, Hallelujah The Hills is at the Middle East (downstairs). On Friday, Monique Ortiz performs at Toad, and Elevator Drops plays at the Middle East (downstairs) for, apparently, a one-time-only reunion. On Saturday, Your Favorite Ex does an afternoon show at the Middle East (upstairs) as part of a "Boston Music Spotlight", and Street Dogs play the Paradise. At Toad on Saturday, folk-rock/Americana group Cassavettes are performing with the rootsy Don't Kill Antz. There's a cool show on Sunday at the Middle East (downstairs) – The 5th Annual Yule Ball, a Harry Potter-inspired extravaganza featuring Harry and the Potters, Draco and the Malfoys, Whomping Willows, MC Kreacher, and more. And Street Dogs are at the Paradise again.
The Secret Sea, Lovers, Ill Ease, Cotton Candy @ Great Scott – Wed 12/16
The Secret Sea (Somerville) are purveyors of 80-style New Wave that brings a smile to my face, just to hear this kind of stuff in 2009. It's a curious mix of strings and crazy electro, with delightfully unbalanced vocals. Performing with them are Portland's Lovers, Ill Ease (from Brooklyn; a very curious and quirky one-woman band by the name of Elizabeth Sharp), and Cambridge-based Cotton Candy. Seems like a great line-up for pop/new wave aficionados. Well, and Ill Ease, who seems to be in a genre all her own.
Supa Dupa! @ T.T. The Bear's Place – Wed 12/16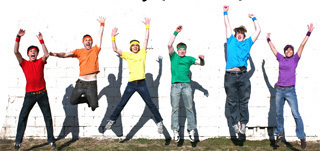 Supa Dupa! is a "gypsy pirate rock band" (their words) comprised primarily of MIT engineering students and graduates (including Barry Matthew Kudrowitz). It's their CD release party; for the cost of the ticket (cheap) you get their CD as well. From what I can gather, their sound incorporates – besides the usual – strings, horns, and an accordion. Back in September, they performed one of their songs, "Sliced Bread" live on WMBR Radio. Also performing at T.T.'s that night: Electric Laser People, Polski Fiat (both Boston-based), and acoustic folkie Chris from New York (with Joel Murray), who performs on cello, banjo, viola, violin, and baritone guitar.. nice!
Hallelujah The Hills @ the Middle East (downstairs) – Thurs 12/17
Hallelujah the Hills is David Bentley on cello and guitar; Elio DeLuca on organ, moog, and guitar; Matthew Glover on drums, Brian Rutledge on trumpet and trombone; Ryan Walsh, vocals and guitar; and Nicholas Ward, bass. Off-kilter lyrics and an interesting stew musically. These guys are probably a lot of fun live (I've heard them named often as a "favorite Boston band"). Also on the bill are Faces On Film, Tulsa, and Jesse Gallagher (all Boston-based).
Monique Ortiz @ Toad – Fri 12/18
Soulful and seductive Monique Ortiz (along with guitarist Steve Breman and drummer Larry Dersch) will be bringing her bass & baritone vocal-driven magic to Toad Friday night. The Vivs begin the evening at 8:00 p.m. and Monique, Steve & Larry come on at 10:00 p.m. Earlier in the afternoon, Monique will be playing new tracks on WZBC (around 5pm, during the "Mass. Ave. & Beyond" local show)
Elevator Drops @ the Middle East (downstairs) – Fri 12/18
This show is being billed as the "one-time only reunion" of the Bowie-esque pop/new wave band Elevator Drops, who released two albums back in the '90s, Pop Bus and People Mover. You can read a pretty funny interview by Brett Milano, at the time of their 1996 release Pop Bus. Also peforming that night: Bon Savants, Count Zero, and Walter Sickert and the Army of Broken Toys. Plus "Videodrome DJ's & visuals between sets". Should be a really interesting evening…
Boston Music Spotlight @ the Middle East (upstairs) – Sat 12/19 1:00 p.m.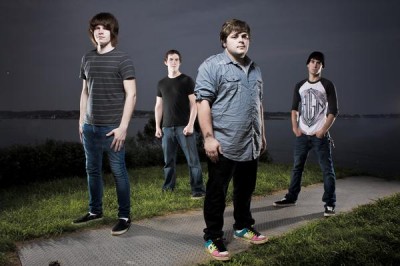 An afternoon showcase of Boston-area bands (1pm doors) featuring Your Favorite Ex (whom I profiled a while back), Call 2 Consciousness (actually from Manchester, CT), the psychedelic/progressive sounds of After My Own, and rap-funk-alternative metal group Or Nothing. Note: all-ages show (and some pretty young kids in a few of these bands – as in not old enough to actually get into this club on a typical night – very cool!).
Street Dogs @ the Paradise Rock Club – Sat 12/19 and Sun 12/20
Street Dogs (featuring Mike McColgan of the Dropkick Murphys) plays for two nights at the Paradise. Opening for them are Roger Miret and the Disasters, Stigma, and Bryan McPherson. Note: All-ages show; doors at 6pm.
Cassavettes and Don't Kill Antz @ Toad – Sat 12/19
It's a holiday party at the uber-cool (and uber-small) Toad in Cambridge (next to Christopher's, for the sadly unitiated). Americana folk group Cassavettes go on around 7:30-ish, followed by Don't Kill Antz around 10 or so. I say "ish" and "or so", 'cause things are kinda loose at Toad. In a good way.
The 5th Annual Yule Ball @ the Middle East (downstairs) – Sun 12/20
This special Harry Potter-inspired Yule celebration features Boston-based Harry & The Potters, Draco & The Malfoys (two brothers from Rhode Island), The Whomping Willows (also from RI), and MC Kreacher (from Brooklyn), who's a rapper; awesome name choice. The show also includes Jason Anderson & The Best and Ed In The Refridgerators, who may or may not have anything whatsoever to do with J.K. Rowling's books. Note: all-ages show; $5 from each ticket (which are $20) will be donated to the Harry Potter Alliance, which is an excellent organization and a hell of a lot cooler than it might seem at first glance. Check them out.
share this: