With snow on the ground (about 8″ on the North Shore; less I think in Boston?), we officially welcome the season of braving the elements and navigating around snow mounds for parking spaces to support our local bands.
On this holiday week, you can see hardcore punk (Boston's own l'Antietam) at the Middle East or more alternative, garagy/psychedelic, experimental sounds with Young Adults, Beach Hair and Quilt at Great Scott's Winter Solstice show tonight (Monday), and indie/experimental songstress Audrey Ryan at Toad or punkers The Last Second at T.T.'s on Tuesday. Then there's T.T.'s Annual Holiday Party on Wednesday, featuring acoustic and DJ sets.
I'll cheat a bit here and mention Badfish: A Tribute to Sublime, even though they're based in Rhode Island, and the two shows they're doing in the area are at Lupo's on Wednesday and out in Worcester at the Palladium on Saturday. Forgive me; I'm trying to catch up with a whole buncha stuff.
Also on Saturday, Boston legends The Mighty, Mighty Bosstones start their 3-night stand at the House of Blues (all 3 shows are sold out, but you never know), and on Sunday, Boston-based The Dear Hunter is at the Middle East Downstairs.
Hardcore, black metal, noise, dirge, and more hardcore. You get the idea.
Monday Dec. 21 (tonight): Scamps, Young Adults, Beach Hair and Quilt @ Great Scott
Scamps… no idea, can't find 'em. Young Adults – from a few "practice sessions" on their MySpace, noisy garage stuff. Cool. Beach Hair – delightfully perversely primitive percussion & guitar, weird lyrics, and a song called "Non Leaky Faucet Face". Quilt – with song titles like "Disco Music For Trees" and "All My Friends Are Ghosts", that should be enough to get you out of your house. But they're also very dreamy and pretty sounding, psychedelic, experimental, punky as well. This is the second time I'm not able to catch these guys. Dammit. I'll get there eventually.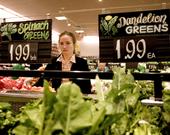 Toad often has some really fantastic musicians performing in a (very) understated environment. My only gripe is that people are often there to drink. And talk. But the people who perform there can be quite extraordinary, if you can squeeze yourself in and deal with the talking. Tomorrow night it's Audrey Ryan, who seems quite remarkable from what I'm hearing of her music. Her early influences include Neil Young, Joni Mitchell, and Bob Dylan, and vocally, she definitely has a Joni thing going on. Nice. Besides singing, she plays guitar, accordion, banjo, violin, keyboards, and percussion. She sometimes performs solo, and sometimes with percussionist James Borchers and bassist Stephen Brodsky. Not sure who she'll be with at Toad, but it's bound to be pretty awesome. Also performing that night: folk, acoustic, and blues artist Danielle Miraglia.
Noisy punk of The Last Second, melodic and quirky but still punky Stephie Peeka & The SeeKing 7 (I like what I'm hearing, but racing along here..), Kris Somers (whom I can't quite figure out, but it's interesting), and Worcester's own The Dirge Carolers, which sounds like maybe Goth versions of Christmas music, and maybe that's what it will be tonight, I don't know. These guys especially could be quite fun. Worth a quick listen on MySpace, if nothing else. [They actually describe themselves as "Goth Schlock". Awesome.]
Wednesday Dec. 23: T.T.'s Annual Holiday Party
T.T. The Bear's Place in Central Square will have their Annual Holiday Party on Wednesday, which will feature short acoustic sets by a variety of people, plus DJs Amy and Justin T. The performers will include Paula Kelley, Corin Ashley, Marc Pinansky, Jason Dunn, Mark Lind, Brendan Little, Tom Baker & John Brookhouse, Kevin Stevenson, Jim Buni & more! Apologies for not looking up more info. on all these folks, but I'm trying to get this post done um… sometime this year. Suffice it to say it should be a very nice evening.
Wednesday Dec. 23 & Saturday Dec. 26: Badfish: A Tribute to Sublime @ Lupo's, Providence RI & @ The Palladium, Worcester
Ok, so I wasn't familiar at all with the Long Beach-based ska punk/reggae/hip hop band Sublime, and therefore was even less familiar with the Rhode Island-based Badfish who performs as a tribute to them, but it's an interesting (and sad) story. Sublime's orginal line-up was Bradley Nowell (vocals and guitar), Bud Gaugh (drums and percussion), and Eric Wilson (bass guitar). They formed in 1986 and starting with many shows around Southern California, developed a large following, eventually getting themselves played on KROQ and signed to a subsidiary label of MCA Records. Though their popularity increased, seemingly so did their drug use, ending (as this too often does) with Nowell's heroin overdose in 1996, just after they finished recording their third album (and major label debut). Saddest part of this story is that the album was hugely successful (five times platinum, selling over 5 million copies), and the single "What I Got", was #1 on Billboard's Modern Rock Chart. The band tried to have a reunion (with a new singer) in 2009, but were sued by Nowell's family.
The story continues with Rhode Island-based Badfish, who formed in 2001 and began performing Sublime songs around the local clubs. Their following grew and they started touring the East Coast and Midwest, increasingly popular with Sublime fans who were never able to see the original band perform live. They regularly do national tours, and was nominated as "Best Tribute Act" in the Boston Music Awards in 2008. They also perform their own original songs as Scotty Don't, who sometimes open for Badfish.
Also performing at the Lupo's show is Scotty Don't, Senior Discount, Grey Sanford Band, and The Ticonderogas. The Palladium show in Worcester will also feature Scotty Don't and Mass Elite, and is all ages. You can purchase tickets for the Worcester show here.
Saturday Dec. 26 thru Monday Dec. 28: The Mighty, Mighty Bosstones Home Town Throw Down @ The House Of Blues
This legendary Boston band is a ska/punk party band, and they're having actually a four night hometown hoedown (they're playing a show at the Middle East Downstairs on Tuesday 12/29, also sold out). Hugely popular here, this should be quite a weekend. Also performing with them at the House Of Blues – The Pilfers and Razors In The Night (26th), Darkbuster and The Void Union (27th), and fellow Boston legends Bim Skala Bim and The Pietasters. Not that I endorse this kind of thing, but you might be able to get a ticket outside the venue, if you really want to go and don't yet have a ticket.
The Dear Hunter – prog rock with classical instruments, soaring vocals and synths, epic storytelling. Should be a pretty overwhelming auditory experience. Moving Mountains – I'm kinda struggling at a description, so I'll quote how AbsolutePunk.net described them in a review of their 2007 album Pneuma: "indie-math-atmospheric/post-rock".
share this: