a.k.a. The Vermiculite Abatement
The Home Improvement Series, Part 4 of 10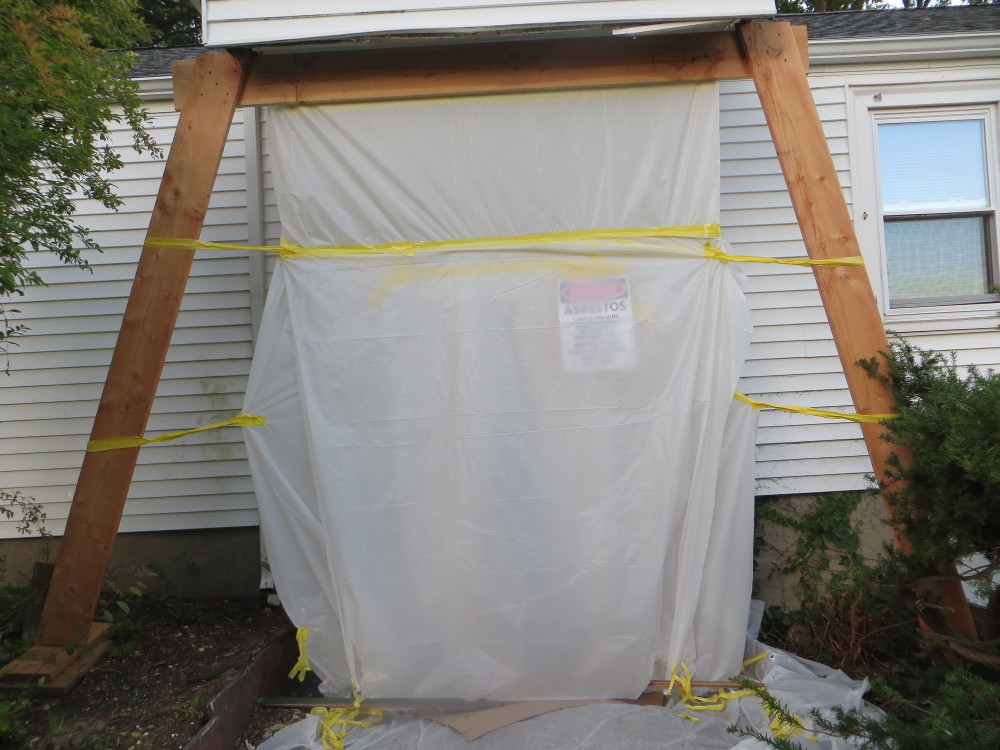 The problem: Nasty vermiculite in the attic, under and around fiberglass batting. Extremely difficult to accurately test, as samples can vary and asbestos fibers settle over time. It was tested by the manufacturer for barium, which indicated that it was indeed theirs, and most probably contained asbestos. The presence of this godawful substance seriously complicates the sale of a home and renders the entire space virtually unusable (unless one wishes to take chances with one's health). Not to mention the fact that it's as messy as all get-out, and ends up everywhere if you're not careful. The presence of vermiculite nullifies eligibility for energy efficiency rebates.
A little history: Vermiculite as an insulation material may have seemed like a good idea at the time (1920s, when the mine began operation, until 1990), but as it happened, like so many things, it was a really bad idea. The infamous Libby, Montana mine, owned by the W.R. Grace Company, became embroiled in controversy in the '90s, when people in and around the mine began dying of asbestos-related illnesses. It was discovered that the mine was contaminated with asbestos. As part of a court settlement, money was eventually awarded to former miners, Libby residents and homeowners who used their Zonolite product (more than 35 million homes).
The metaphor: For a while now, I have been locked inside a mental prison, not seeing or believing that things in my life can change. Removal of mental toxins like old guilt, fear, uncertainty and lack of confidence is critical to my future well-being. I have been existing within narrow confines, not wanting to take changes, but the time has come to stretch out and explore other areas of experience, so I can reach my full potential.
share this: