Those of you who have been reading this blog for a little while are no doubt aware that I have "a thing" for The Airborne Toxic Event. Through them, I've discovered a whole bunch of wonderful bands, who – if not actually based there – are often found playing in clubs in this cool and interesting area of East Los Angeles that includes Silverlake, Los Feliz, and Echo Park. A wide variety of influences, styles and personalities, they share a joy of performing, an absolute lack of pretension, a kind of camaraderie — and oh yeah, they're all really fucking good as well.
I've already profiled: Rademacher, The Henry Clay People, Red Cortez, Radars To The Sky. Some I've had the pleasure of seeing (and writing about): Local Natives, The Union Line, and Voxhaul Broadcast; Deadly Syndrome and and Earlimart; Summer Darling and Vaudeville, The Movies and adeline & the philistines.
I'll be profiling more bands in the future, but for now, an update to see what everyone is up to. Let me know if I'm missing anything.
Part 1: adeline and the philistines | Afternoons | Autolux | Avi Buffalo | Calder Quartet | Castledoor | Darker My Love | Death To Anders | Divisadero | Division Day | Eagle and Talon | Earlimart | Everest | Ima Robot | Local Natives | Mezzanine Owls | Mississippi Man | Molino
Adeline Park: songs, vocals, guitar. and the Philistines: Aaron Kyle ~ Lead Guitar; Seb Bailey ~ Bass, Stevie Treichel ~ Drums. They recorded their debut 8-song CD last year with Jim Putnam on bass and Brian Cleary (The Movies) on Keyboards, and they've had Brian Soika (Les Blanks) and Jonathan Price (The Henry Clay People) join them for live shows. They're at Spaceland on September 22nd, performing with The 88, Extra, and AM. | MySpace
They're playing some shows this week in California with Sea Wolf and Sara Lov: Mon. Sept. 14 @ Soho in Santa Barbara; Tues. Sept. 15 @ Detroit Bar in Costa Mesa; Wed. Sept. 16 @ The Glass House in Pomona; and Thurs. Sept. 17 @ the Troubadour in West Hollywood. And they're on Facebook. | MySpace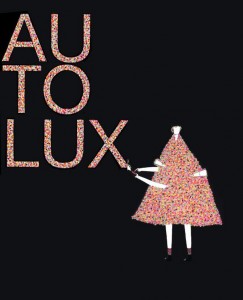 They're mid-tour, playing the Bowery Ballroom in NYC tonight (Sept. 14) and Music Hall of Williamsburg in Brooklyn, NY tomorrow (Sept. 15). From there they head to Pittsburgh, Cleveland, Urbana IL, Lawrence KS, Omaha NE, Denver, SLC UT, the El Rey in Los Angeles on Sept. 25, San Diego on Sept. 26, and The Detroit Bar in Costa Mesa on Sept. 27. See their MySpace for more details.
Having just performed at the Monolith Music Festival in Colorado, they'll be doing some more shows on the West Coast with Beach House: Sep 19 @ Musicfest Northwest, Berbati's Pan (also w/John Vanderslice), Portland OR; Sep 20 @ Neumos in Seattle WA; Sep 22 at Department of Safety in Anacortes WA; Sep 23 at The Nightlight in Bellingham WA; and Nov 5 at The Echo in Los Angeles with Amnion and The Wildbunch (Avi's birthday, so it should be quite a party). Their debut album (produced by Aaron Embry at Hunter's Hollow Studio in Los Angeles, CA) is due for a late 2009 release. | MySpace | Official site
Yes, they're a string quartet and no, I don't think they've ever played at Spaceland or The Echo, but they're L.A.-based, they're really good, and they have a handful of what promises to be some truly bizarre and interesting shows lined up with Andrew W.K.: Sep 29 @ Coolidge Corner Theater, Brookline MA (yes, that's right, Coolidge Corner in Brookline – and I'll be there); Sep 30 @ Sixth & I Synagogue in Washington DC; Oct 1 @ Lakeshore Theatre in Chicago; Oct 2 @ Joe's Pub in NYC; Oct 4 @ Trinity St. Paul's Church in Toronto; Oct. 7 @ The Swedish American Hall in San Francisco; and Oct 8 @ Largo in Los Angeles. Ok, so a synagogue, a church, and a Swedish American hall. Maybe Coolidge Corner isn't so strange after all… | MySpace
I don't see any shows planned, but they recently released their debut album Shouting At Mountains, and I believe their EP "Til We Sink" is still available. You can listen to them on their MySpace and visit their blog. They're also on Twitter. I just missed seeing them at last year's Sweater Festival at the Echo when I was out there, and I'm still bummed about that. Hopefully they'll come East. | MySpace
They're trippy and lovely, and they're going on tour starting on October 1 at the Riot Room in Kansas City, MO. From there it's St. Louis, Phila, Washington DC, Chapel Hill, Atlanta, Tallahassee, New Orleans, Dallas, Austin, Tucson, San Diego, Los Angeles, and then to Europe. See their MySpace for more details. They have two albums on Dangerbird Records, and here's their Wikipedia page.
No shows at the current time, but you can purchase their Fictitious Business album on their MySpace, and get a free download of their Enigmatic Market EP. Here's their BeatCrave interview from last year, where they talk about Fictitious Business and about the East L.A. scene. I really don't know what they're doing right now. | MySpace
Their album Lefty was re-released by JAXART Records early this past summer, and is discussed in this Radio Free Silver Lake review. It can be purchased from iTunes or eMusic. I don't see any shows currently scheduled. | Divisadero
Their new album, Visitation, was released on August 18th. They're touring with Dangerbird Records label mates Bad Veins: Sep 14 in Lawrence KS; then Chicago, Columbus, Washington D.C., Allston MA (holy hell, Allston on Friday?!), Brooklyn NY, Philadelphia, Atlanta, Austin (w/Frightened Rabbit, The Twilight Sad, and We Were Promised Jet Packs), Fort Worth TX, Oklahoma City, and on Sep 28 at Stinkweeds Records in Tempe AZ. See their MySpace for details.
Kim and Alice released their latest album Thracian back in June, and it's available here. They're touring in Europe Oct. 31 – Nov. 23 (Germany, Austria, and Italy). Here's an interview with them on BeatCrave. | MySpace | Facebook
No idea what's going on with these guys; the latest update I see on their official site is from July. Their last release was Hymn and Her (on Majordomo). Here's a nice performance they did at Amoeba Records last year. | MySpace
Last year, they toured with My Morning Jacket, Wilco, and Neil Young, and released their debut album, Ghost Notes, which is available from amazon.com, iTunes and elsewhere. They'll be performing on Sept. 18 at The Troubadour in Los Angeles for a 'KROQ Locals Only Presents' show with These United States and Parson Red Heads. | MySpace | Official site.
Today's tweet from Echo Park Records: "Just saw the cover for the new Ima Robot album, it captures the theme so perfectly, I can't wait for people to hear the whole thing. 2010!" That's all I can tell ya. | MySpace | Ima Robot Forum | Facebook
Great to see these guys doing so well. Awesome band. They're touring with Edward Sharpe and the Magnetic Zeroes in Santa Cruz (tonight), San Francisco, Portland OR; with Final Spins in Seattle; as part of the NME Radar Tour in the UK (plus a show in Ireland); with Peter, Bjorn and John in Paris; shows in Amsterdam and Berlin; and then with White Rabbits in Phoenix, Los Angeles, San Francisco, Portland, and Vancouver. | MySpace | Facebook | follow them on Twitter.
Um… anyone know what's going on with these guys? Slingshot Echoes: awesome. Snow Globe 7″ and digital EP (JAXART Records): also awesome. Upcoming release? Shows? No idea. | MySpace | Official site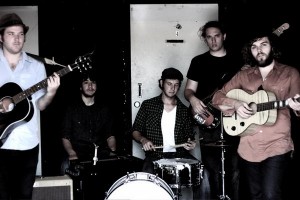 Only recently became familiar with this band; folksy and rootsy – good stuff. Their Snake Oil Salesman EP is available from iTunes and CD Baby. They have a Silverlake Lounge Residency coming up in November, and a few shows before that, at Spaceland on Sept. 28, The Unknown Theatre (Los Angeles) on Oct. 10, and La Cave in Costa Mesa on Oct. 16. | MySpace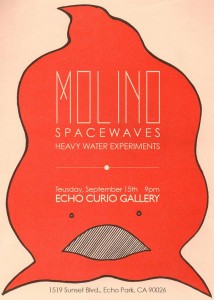 Another band I'm just now becoming familiar with; nice psychedelic, dreamy sound. Their debut EP can be purchased via their MySpace page, or downloaded via iTunes. They're performing at the Echo Curio (Echo Park, CA) on Sept. 15th along with Space Waves and Heavy Water Experiments.